Window Well Drainage
Systems
WINDOW WELL DRAINAGE SYSTEMS
If your Ontario home has a basement, it is likely its windows have a window well drainage system. These systems help protect the basement and other lower levels from flooding and water damage. With flooding becoming increasingly common due to rising water levels in Lake Ontario and changes in our local climate, your property is at risk of flooding without a maintained drainage system. At Caldwell Plumbing, we offer you a reliable maintenance, installation and repair service for your window well drainage system. Learn more below!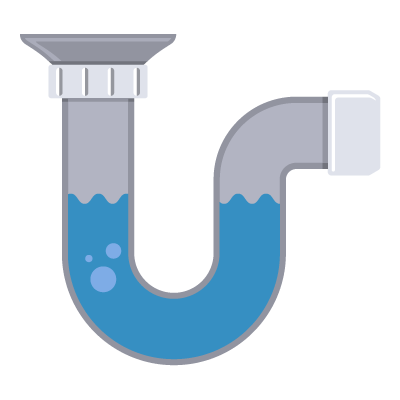 Signs You Need a New Window Well Drain
Knowing when your window well drain needs repairing is not as hard as it may appear. To check if your window well drain isn't working as it should, look out for the following:

Pile-ups of snow, leaves or mud. Any of these can quickly cause a blockage in your system and leave it at risk of failing, especially during snowmelt or storms. A pile-up of mud or pools of water can also signal something else blocking up the drain.

Gravel around the drain. The ground consists of a cement-like substance made from sand and dirt. Like leaves, they weaken the ability of your window well to drain rainwater.

Water inside your basement around the window. This is a key indicator that your window well isn't able to collect and drain any rainwater.
If you are still unsure about the condition of your window well drainage system, please book an inspection with our plumbers today. We will be able to give you a professional opinion and solution you can rely on.
Window Well Drainage System Repair & Installation
Flooding can not only be a threat to the health and safety of your family, but can also be expensive to repair and cause irreparable water damage to your belongings. Having a reliable window well drainage system is therefore very important.
If you are concerned about your window well drainage system or just want peace of mind that your basement is protected from floods – contact us today. Our plumbers in Durham Region will examine, repair, and install window well drainage systems in your home.
We offer free plumbing estimates for all of our work. Fill out the form to the right and receive a free estimate for your next plumbing project.