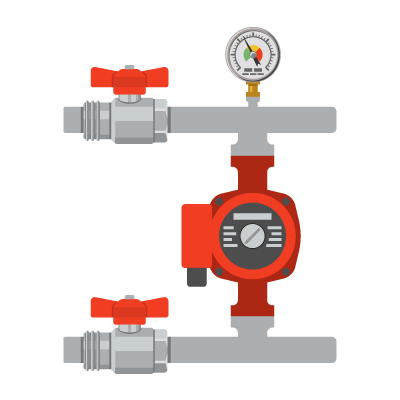 BACKFLOW PREVENTER TESTING & INSTALLATIONS
Backflow Testing is a special type of test on your plumbing system to ensure your supply of drinking water does not come into contact with your wastewater.
Most homes and businesses are fitted with two plumbing systems. One allows clean drinking water to pass through the property's pipes. The other system handles wastewater and sends it off to a septic tank or into the mains system for processing.
This 'in-and-out' system helps keep water flowing and clean for consumption. However, if the wastewater happens to flow backwards, it can contaminate your appliances and make it very unsafe to drink water.
That's where your backflow preventer comes in. A backflow preventer is a valve fitted at a point in your plumbing system that keeps water flowing one way. While very effective and hardy, backflow preventer valves can weaken over time, which is why backflow testing is highly recommended.