Catch Basin Cleaning
& Maintenance
CATCH BASIN CLEANING & MAINTENANCE
Have you noticed pooling or flooding near your catch basin? Or maybe you've recently noticed an unpleasant smell on your curbside or yard? From causing bugs to infest your yard to preventing lawns from growing fresh green grass, having a damaged or blocked catch basin can severely affect your property in many different ways.
During storms and other severe weather events, it's important rainwater can drain underground away from the curb and your home or business. Your catch basin plays a vital role in doing this. However, if your catch basin becomes blocked or damaged, rainwater and snowmelt is allowed to sit and grow. This endangers your driveway or roadside and makes it difficult to travel. If this water is allowed to accumulate further, it can even damage your property.
That's why it's essential to make sure your catch basin is regularly well serviced. Our team of plumbers across Durham Region and the GTA are here to help monitor, service and clean your catch basin so you can be better protected against difficult weather conditions.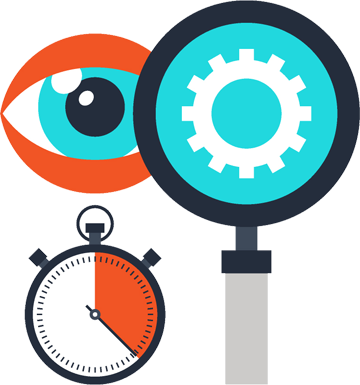 At Caldwell Plumbing, we want homes and businesses in the GTA and Durham Region to be as well protected as possible against flooding and water damage. That's why our catch basin services go above and beyond to ensure your catch basin is in excellent condition. Our catch basin services are scheduled on an annual basis so that any potential problems can be routinely dealt with before they can become a real threat.
Have you noticed water pooling above your catch basin? If you see standing water on your curb or in your yard that takes a long time to drain, it's likely your catch basin is flooded. While catch basins and storm drains are excellent at redirecting floodwater underground – they also need care of their own. Over time, sediment, bricks, and sand can create a clog in your catch basin. Our team will thoroughly clean your catch basin so that no debris is blocking the passage of water underground.
Using advanced camera technology, we can take a deeper look at the state of your catch basin. This helps you and our team to detect problems much earlier on before they're allowed to grow. Camera inspections are typically scheduled annually for maximum benefit.
Not only is it important to clean your catch basin, but you should also have it regularly maintained and serviced. Our catch basin maintenance service is available across Durham Region and the GTA. Our team will pump out any damaging debris and will repair and install any new parts to make sure your catch basin is in excellent condition.
We offer free plumbing estimates for all of our work. Fill out the form to the right and receive a free estimate for your next plumbing project.