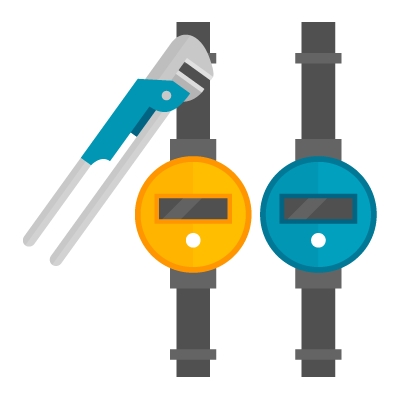 Sump pumps are your first line of defence when it come to basement flooding due to ground water, its crucial to maintain and service these pumps to ensure you never have issues in your home. Often these units are under sized and hardly do the job over working these pumps without a backup can lead to failure. We can assess your home and figure out which installation method is best suited for your needs. Remember if you have an existing Sump pump the municipality of Toronto will reembrace you for a portion of the cost.
Your home's sump pump is an important part of your plumbing system that works to protect your property from damaging floods and more. However, your sump pump also requires maintenance of its own so it can work to the best of its ability. Often, sump pumps are under-sized and are unable to do their job due to being overworked.
If your sump pump is overworked, a backup of water is possible which could lead to your sump pump failing and allowing water to flood your basement and home. Whether summer or winter, southern Ontario is no stranger to extreme weather and flooding from snowmelt and rainstorms. These sudden events can quickly overwhelm a weak sump pump and put your home and family in danger.
However, homeowners across the GTA and Durham Region can take action. By having your sump pump or pit regularly serviced, you can rest assured that your basement and home is safer with a quality sump pump protecting it. At Caldwell Plumbing, we have the experience and plumbing expertise to make sure your sump pump is up to the job and is working to the very best of its ability.