Plumbing Fixture Repairs
& Installations
FIXTURE REPAIRS & INSTALLATIONS
Your home's plumbing fixtures are used on a daily basis. From your bathroom to your kitchen, it can be easy to take for granted just how important your plumbing fixtures are.
However, when any of these plumbing appliances or fixtures break – it can turn your family's life upside down. Not only do you have to deal with a broken appliance, but also the consequences that come with it, such as flooding, electrical/water damage and an urgent need for a replacement.
Here at Caldwell Plumbing, our skilled plumbers across Durham Region can help you get on top of your plumbing appliances and keep them running to the very best of their ability. We offer a wide range of services specifically designed to strengthen your home's plumbing and save you money in the long-term.
Discover our range of plumbing fixture repairs and installation services for homes across Durham Region below!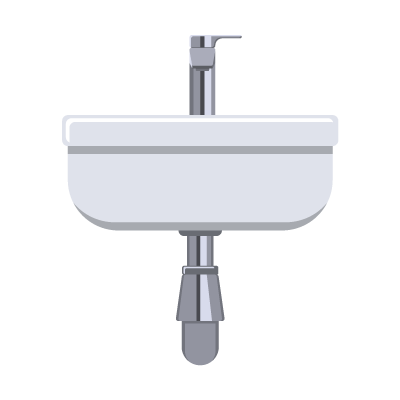 We Supply, Repair & Install Your Plumbing Fixtures
Our plumbers in Durham Region know that having the right equipment in the first place is just as important as repairing it correctly. Whether you have already purchased parts for your plumbing or aren't sure where to start, we will advise and help you find the most trusted plumbing part possible. We also happily supply quality plumbing parts our plumbers trust. With the right plumbing parts, our plumbers can carry out any repair or installation processes needed. We will always handle your plumbing with absolute care to prevent any damages. If you have any questions about our techniques or processes, feel free to let our plumbers know. We provide installation and repair for many plumbing appliances, including:
From replacing cartridges to inspecting its supply lines, we will thoroughly evaluate the condition of your lavatory faucet to ensure it is in top condition.
Toilets are the leading cause of wasted water, and can quietly cause your water bill to rise without you realizing. Our team of plumbers in Durham Region can rebuild your toilet tank or carry out repairs if need be. If you suspect your toilet tank is broken or not working as efficiently as it should, please do contact our team.
Bathtubs have a reputation for becoming mouldy over time – even with regular scrubbing. Rather than having to rip out and reinstall a costly new bathtub however, our team can freshen up your bathtub by reworking its silicone. The result – a good-as-new bathtub for your home!
Our kitchen faucet is nearly in constant use, especially with a family around you. For this reason, kitchen faucets are usually one of the first plumbing fixtures to be worn down over time. In the event of a problem with your faucet, our team will closely inspect it and offer either a kitchen faucet repair or installation depending on its condition.
Your garden faucet can sometimes break or lose function following cold weather events or infrequent use. We offer garden faucet replacements, installations and repairs that will give you easier access to water in your garden or backyard. Caldwell Plumbing follows all Ontario government regulations and we will make sure to install a hose bib vacuum breaker to your faucet. This will make sure your potable water system is better protected against contamination or pollution.
Over time, your shower control accumulates dirt and the valves might be riddled with limescale or filth. Rather than needing to repair the entire shower, our team of plumbers can replace the chrome face plates featured on the majority of showers. Not only will it give you a much cleaner looking shower, but it will also offer better function.
We offer free plumbing estimates for all of our work. Fill out the form to the right and receive a free estimate for your next plumbing project.