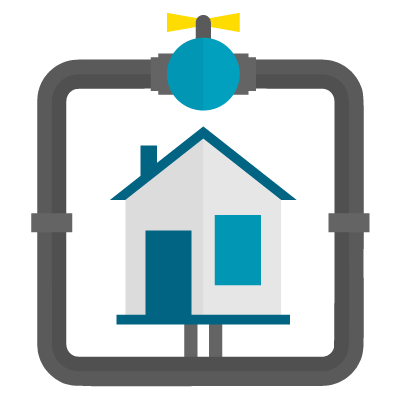 WEEPING TILE INSTALLATION & REPLACEMENT IN PICKERING
our home is often one of the largest and most valuable investments that you make throughout your lifetime. As a homeowner, it's important to understand the unique maintenance requirements of your home in order to protect its condition and its overall value.
A weeping tile is an important system that is used to redirect groundwater away from your home and protect your basement from flooding. Typically, porous pipes, known as weeping tiles, are placed around the exterior perimeter of your home where they collect groundwater as it rises past a certain level. This groundwater then flows through the weeping tile system, as it is on a slight incline, and discharges into the sump pump or at a location away from the home.
Additionally, if your property is prone to flooding, weeping tile can be used in other areas to eliminate and prevent a soggy or flooded yard. A properly functioning weeping tile system is important for protecting your home and your property. However, ensuring this drainage system is working correctly can sometimes be tricky for a homeowner.
At Caldwell Plumbing, we have a team of experienced plumbers who are professionals at installing, inspecting, repairing and replacing weeping tiles for Durham Region homeowners. Learn more about our services below.